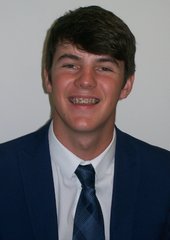 Kieran Walker
Head Boy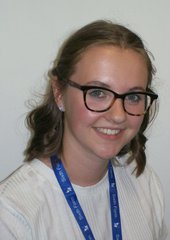 Millie Johnson
Head Girl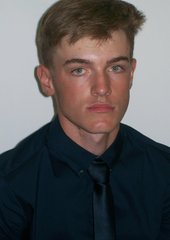 Ben Walker
Deputy Head Boy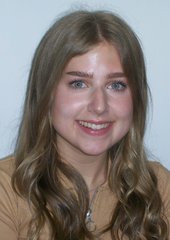 Isabella Wilkinson
Deputy Head Girl
Student voice is an integral part of daily life at The Samworth Church Academy. Our students have a say in Academy policies and the way in which the school is shaped. This has involved them driving change across the school, helping in the recruitment of new staff and ensuring that every student's point of view is taken into consideration. We have a clear structure put in place for the student voice, a school calendar for student voice meetings, a leadership training weekend before they begin their new roles and they are in charge of how the Academy fundraising is managed.
The Student Voice structure at Samworth consists of a democratically elected head boy/girl, deputy head boy/girl, ten Captains two representing each Academic School, prefects and individual tutor group student voice leaders. . The Student Voice leadership team work closely with Mrs Owen and each member is linked to one of our Round Square IDEALS, (Internationalism, Democracy, Environmentalism, Adventure, Leadership and Service). Mrs Owen meets weekly with the heads, deputy heads, captains and prefects. The whole student voice team have half termly meetings within each Academic School. These meetings aim to look at issues relating to the student body and The Samworth Church Academy as a whole. In addition to this the students arrange fundraisers and charity days which take place across the academic year. The IDEALS leaders meet once per term to work on IDEALS based specific projects which they plan for at the beginning of each year.
There is a clear structure to how the student voice is heard across the whole cohort rather than just a cross section of students. Tutor groups are asked to elect one student voice council member to represent them. This is done at the beginning of every academic year upon applying for student voice leadership roles all applicants are interviewed by Mrs Owen and the current Student Voice Council. Tutor groups hold weekly discussion in dedicated tutor time Barraza sessions and decide upon issues to put forward in the meeting. After the half termly Academic School meetings the head boy and girl attend the Executive team meetings chaired by the Principle. The head boy and head girl then feedback to the Student Voice Council any decisions made who then feed back to their tutor groups.
The Student Voice Council are given the responsibility of setting up and running the Christmas fair every year, leading parent and student tour during the year 6 information evening, chaperoning students during the year 8 graduation disco, take on leadership roles in our annual Round Square Conference, selling tickets and running tuck shops at our Academy productions. They also decide which whole school charities should be supported and set up a voting system where each tutor group help to decide which annual charity should be supported by each academic school.
The Student Voice Council has a heavy presence when interviewing candidates. There is usually a school tour which is led by a member of the Prefect body. Students also form a panel to ask various candidates, they take detailed notes and these are then passed onto the Executive Team to help them with their decision in appointing new staff to the Academy.
Another role which the Student Voice Council has is looking at ways in which we can improve how environmentally friendly we are as an Academy. They look at healthier and more sustainable ways to travel, and were instrumental in developing our Academy garden which now serves its produce in the Academy Restaurant. They research, plan, promote and deliver campaigns across the Academy.
Ultimately the purpose of Student Voice at The Samworth Church Academy is to ensure that the students have individuals amongst their peers who they can bring issues to and to help raise the awareness of Student Voice around the Academy and the profile of its members. They also lead on a number of assemblies. They introduce themselves during these assemblies, student voice leaders also speak about the work they are involved in.
Moving forward with Student Voice at The Samworth Church Academy we would like for their role to grow further. Some of the ideas that are currently being looked at are: an Academy blog, and having a designated spot for the Student Voice Council to write an article in the community newsletter and by getting them involved in more whole Academy policy decisions by attending Governors meetings as well as the Executive team meetings.