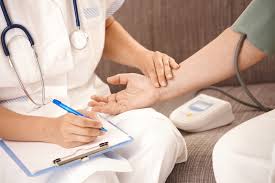 Examination Board; Edexcel
Want a rewarding career in care? Our adult health and social care qualification will train you to support adults who require physical and emotional support.
Studying Health and Social Care at BTEC Level 3 will give students experience in:
Human Lifespan Development (Exam)
Equality, Diversity and Rights
Health and Safety
Development Life Stages
Anatomy and Physiology
Public Health
Physiological Disorders
Specific requirements
Grade 5 in any GCSE option subject.
What will I study?
Students will study:
Understanding different types of communication
Understanding concepts related to equality, diversity, knowledge and discriminating practice, how to overcome it.
Understanding Health and Safety within a Health and Safety Environment, Law
Different stages of lifespan
An overview of the human body
Public Health Policies, Current Legislation
Essay writing, team work, evaluation and analysis
Where does it lead?
The course will give you practical knowledge and theory which will enable you to undertake a degree in Health and Social Care or nursing or equip you for careers in environmental health, education or in the caring professions.