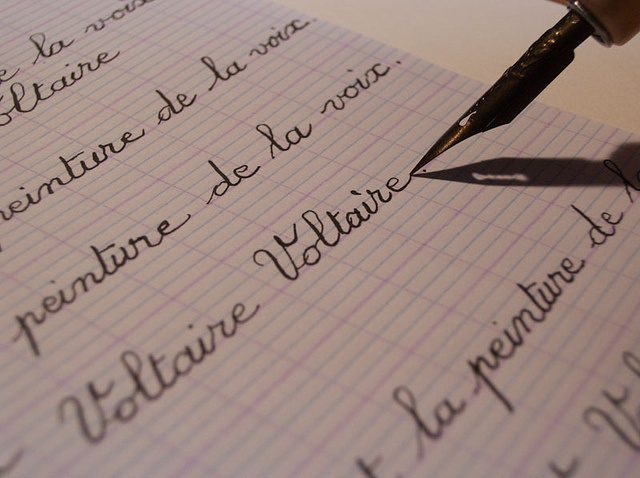 Examination Board: AQA
A-level French helps students develop confident, effective communication skills in French and a thorough understanding of the culture of countries and communities where French is spoken. It develops an interest in, and enthusiasm for, language learning and encourages students to consider their study of the language in a broader context.
This four-unit specification requires students to develop their ability to write and speak in French with accurate grammar and syntax for a range of purposes and to understand written or spoken French in a variety of contexts and genres.
Students studying French will gain skills in:
Discussing, agreeing and arguing
Listening, understanding and summarising
Reading, understanding and summarising
Deeper analysis of literature and film in French
Skills gained:
Speaking in detail to answer questions and debate issues
Listening for comprehension
Reading for comprehension
Writing summaries to adapt what has been heard or read into your own words
Writing to analyse and evaluate French literature and film
Specific requirements
Grade 6 in GCSE French
What will I study?
In Year 12 topics covered include:
Changes in French Society
Political and Artistic Culture in French Speaking Countries
French Film
Topics covered in Year 13 include:
Immigration and the French Multi-Cultural Society
Occupation and the Resistance
A work of literature and a film
Or Two works of Literature
Assessment
3 exams:
Speaking Exam including discussion of student project (20-25 mins – 30% of final grade)
Listening, Reading and Translation Paper (2 hours 30 – 50% of final grade)
Writing Paper – 2 essays on books/films studied (2 hours – 20% of final grade)
Skills Gained
Speaking
Listening
Reading
Writing
Deeper Analysis of literature and film
Research for individual project on a topic relating to France or a French-speaking country
Where does it lead?
An A Level in French will prepare you for higher education and careers in business, translating, journalism, tourism and logistics, the finance sector, working in the EU, international relations (sales, marketing and legal), interpreting and teaching. We believe that it opens up a world of possibilities.