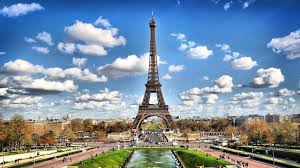 Examination Board; AQA
GCSE French helps students develop their language skills in a variety of contexts and a broad understanding of the culture of countries and communities where French is spoken. It encourages enjoyment of language learning and the recognition that language skills enable students to take their place in a multi-lingual global society.
If you enjoy communicating with other people, finding out how language works and learning about different countries and cultures, continuing with your language to GCSE level is an excellent choice for you!
You will learn to understand a lot more of the language when you hear it or read it and be able to say and write a lot more in it. But there are many other reasons for taking a language:
You will be able to share your interests, ideas and opinions with other people who speak the language.
You will learn about the countries where the language is spoken.
You will add an international dimension to your choice of GCSE subjects, which is something many future employers and higher education providers look for.
You will learn many skills which are useful in a wide range of future careers, such as the ability to communicate clearly, being confident about speaking in public, using problem-solving strategies, etc.
You will create greater opportunities for yourself to work abroad, or for companies in the UK with international links.
You will also be able to take part in a trip to France and, if you choose, in an Exchange visit with a French school.
What do I need to know, or be able to do?
Because you have studied French for 2 years or more already, you're well prepared to continue with it to GCSE. You already know a lot of the vocabulary and grammar you'll need for GCSE. You know how to talk about yourself, your family and friends, your hobbies, where you live, school, holidays, food and drink. You'll build on these topics during your GCSE course, as well as moving on to new topics. So you're already part way there!
How will I be assessed?
You will take controlled assessments in Speaking and Writing. You will know the tasks in advance and have time in lessons to prepare them.
In Reading and Listening you will do an examination at either Foundation or Higher level.