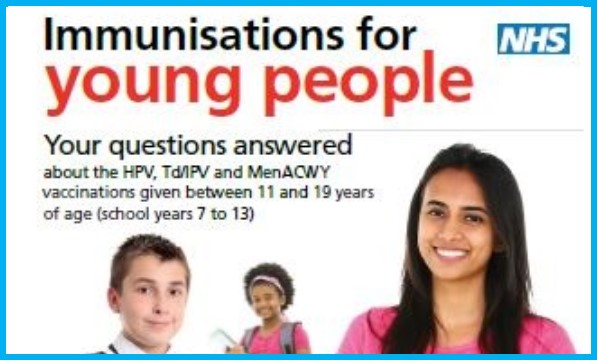 Year 9 students are now due their Meningococcal ACWY vaccination and their Tetanus, Diptheria and Polio (Teenage 3 in 1 Booster) vaccination. These vaccines are offered to all students in Year 9 and will be given in school. These are part of the childhood immunisation programme.
Please click here to complete an online consent form to let the NHS know you want your child to have the vaccinations.
For information about HPV, Td/IPV and MenACWY vaccinations please view the Immunisations for Young People and Protecting Yourself Against Meningitis and Septicaemia leaflets.