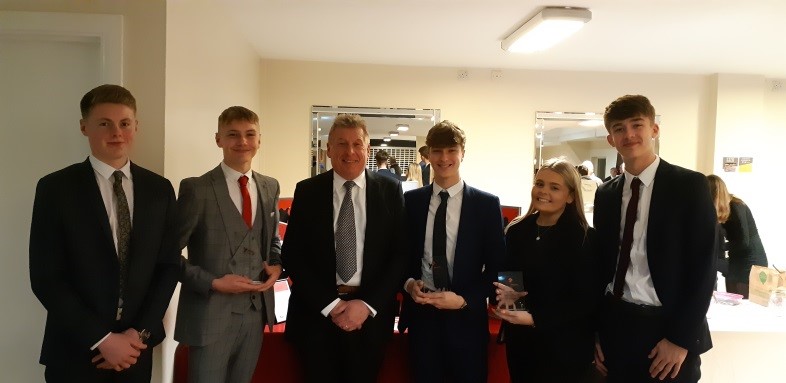 Having won the area finals at a fierce competition at the Mansfield One Call Stadium, last night our Young Entrepreneurs once again faced a panel of judges at the Regional Finals of the Young Enterprise competition.
The team competed at Nottingham University against 5 other teams from all over Nottinghamshire and faced a challenging afternoon of tasks. They set up their product display for scrutiny, participated in a 20 minute intense 'dragon's den' style interview with the judges and presented their journey to a lecture hall of business representatives, educators and the families of their competitors.
Feedback from the event organisers was that the team "left everything on the pitch" with flawless presentations and great products on display. They were delighted to win the award for the most innovative and creative business but were beaten to the overall prize by a team from East Leake Academy.
Our students were outstanding representatives for the Academy on the night and very quick to thank their business advisers, Steve Dennis and Brian Hill for all of the help and support they have received this year.