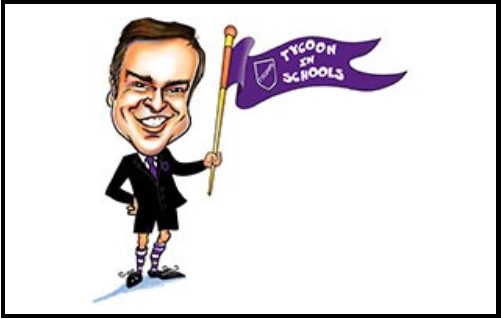 Throughout January, Year 10 Business students have been creating their own businesses and writing detailed business plans. These were sent to Peter Jones through his Tycoon project.
Tycoon is a unique national enterprise competition for students aged 6 to 18. Every participating team writes a business plan, is lent money, starts a business and competes with other student companies through a sophisticated kickstarter style platform, in a safe and controlled environment.
Three of our businesses were granted start up loans from Tycoon which amounted to almost £500 in total. They were;
Barking Bakers – Sam Kerry, Roshan Mandal and Brae Parkin have secured an exclusive contract with Sherwood Pines to sell their home baked dog biscuits

Organica – Kennedie Buckland and Amilia Cheesmond plan to make their own organic beauty products from all natural ingredients

All things cards – Libby Seaton, Lucie Bamford Jones, Rebecca McGinty, Danni Swann and Millie Morton have designed a range of handmade gift cards
The teams now have a month to make their products and sell as many as possible to generate a profit. The winning teams from the competition will be invited to a celebration event at Buckingham Palace!