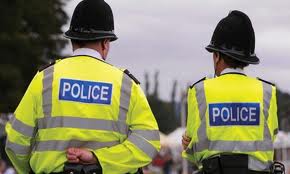 Examination Board: Edexcel
The skills gained and developed whilst studying A-Level Public Services include:
Develop knowledge and understanding of the UK government and the democratic election process.
Develop a knowledge of leadership style and an understanding of teams and teamwork activities within the public services
Skills, attitudes and values to become thoughtful and informed citizens and public service employees
Learners will understand the international institutions that impact on UK public services and understand how the UK works with these institutions to uphold human rights.
Specific requirements
Grade 5 in GCSE English and Grade 5 in GCSE Maths.
What will I study?
Students studying Public Services at A-Level will cover topics on:
Government, policies and the Public Services.
Leadership and Teamwork in the Public Service
Citizenship, Diversity and the Public Services.
Citizenship, Discipline in the Uniformed Public Services
Fitness Testing and Training for the Uniformed Public
Understand the impact of War, conflict and Terrorism on Public services
Crime and its Effects on Society
Responding to emergency Service Incidents
Police Powers in the Public Services
Communication and Technology in the Uniformed Public Services
Planning and Management of Major incidents
Police powers in the Public Services
Custodial Care
Aspects of the legal system and law-making Process.
Extended research in the Public Services
Where does it lead?
The course will give the students practical knowledge and theory in this subject and which will enable them to undertake a degree in Public Services, or will equip them for careers in the either the Armed Forces, or the Police and Fire Brigade.